Oostenburgervoorstraat (1018 MR)
Oostenburgervoorstraat, Amsterdam, Nederland
Amsterdam e.o., Nederland
Particularly attractive modern 2,5 room apartment in a monumental former VOC warehouse.
The house offers 1 bedroom, 1 studio/office, balcony, elevator, jetty for own boat and a communal garden.
The house is quietly located in the center of Amsterdam.
The building has a fantastic atrium for common use, suitable for all kinds of purposes, as well as a communal garden on the South adjacent to a sheltered park.
The storage and communal bicycle storage are located in the old vaults of the building.
The conveniences of new buildings are combined with the historical experience that the former VOC Pakhuis Oostenburg from 1720 brings with it.
In 1661, the Dutch East India Company (VOC) purchased the largest part of the then island of Oostenburg to establish shipyards and warehouses.
On 18 April 1720, the first stone was laid for the warehouse, which was called "Het Nieuwe Magazijn" or "Het Swaare Pakhuis".
The silver trowel used by the director's son Dirk Sautijn has been preserved and can be seen in the Amsterdam Historical Museum.
In the specifications it was described as "a very striking warehouse of incredibly thick walls, able to stand for centuries". The walls got a thickness of 71 centimeters.
The warehouse provided storage for saltpeter, sugar, cotton yarn from Indonesia, tin, zinc, coffee and drying facilities. In the courtyard was yard wood.
The striking building was completely renovated in 1998 into a luxury apartment complex.
The building is surrounded on two sides by water and on one side by the garden and a park, very quiet and in the center of Amsterdam.
The location is very quiet, green and yet central with Artis, café Roest with city beach, Dappermarkt, Panama and the Maritime Museum around the corner.
The Pakhuis is located in the quiet and maritime part of the center, close to all amenities.
Easily accessible by public transport (train station CS and tram 10) and by car (Piet Heijn and IJ tunnel) and boat!
The rent is exclusive use of gas, water, electricity, internet and local residents' taxes.
Video tour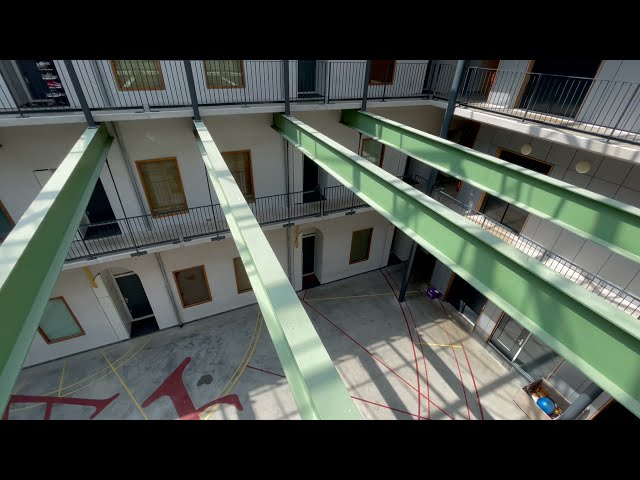 Living & Balcony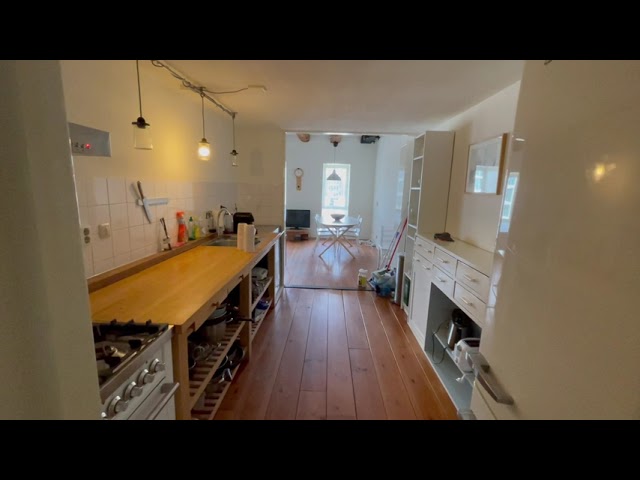 Kitchen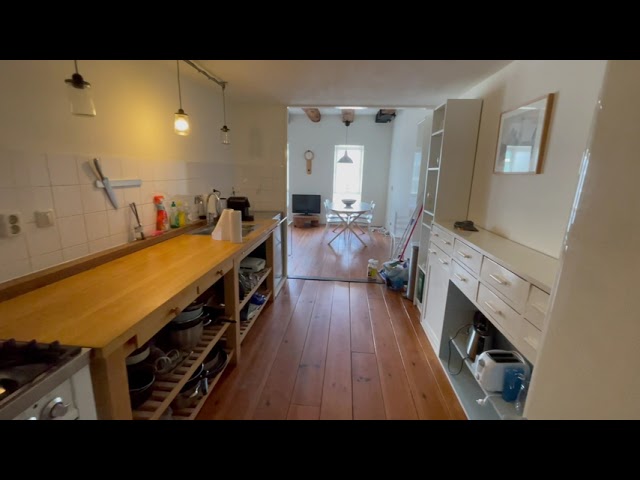 Bedroom & Study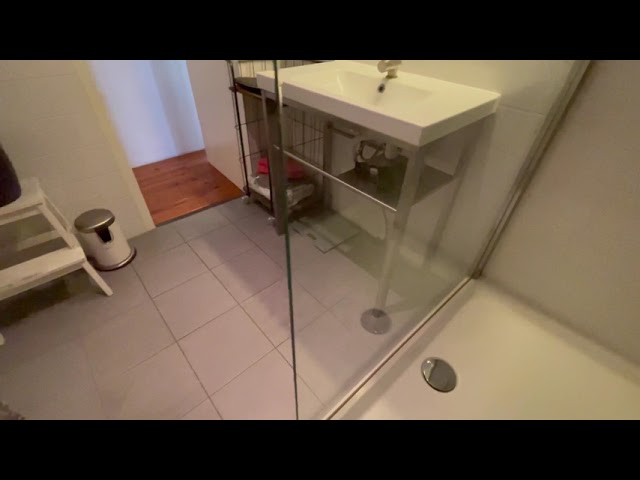 Bathroom & Toilet
Characteristics
| | |
| --- | --- |
| Available at | Available immediately |
| Region | Amsterdam e.o. |
| Type of home | Apartment |
| Surface | 75m² |
| Construction year | 1780 |
| Bedrooms | 2 |
| Bathrooms | 1 |
| Garage | No |
| Garden | Patio/atrium |
| Balcony | Yes |
| Roofterrace | No |
| Basement | No |
| Attic | No |
| Shed | internal |
| Period of availability | 12 tot 60 month |
| Possibility of extension | to be agreed |